I spent the last weekend at Harvard University competing in a swim meet with my team from New York. The meet was by far the biggest one that I have ever been to; we saw man teams coming from all over the northeast region of the States.
Day 1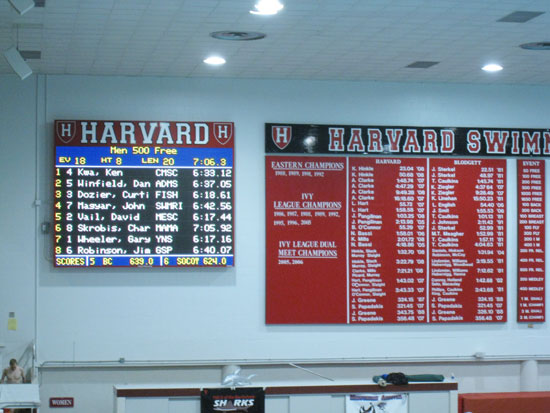 Harvard scoreboard and its records from the swim team.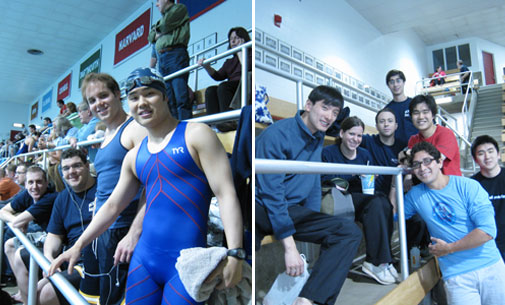 Left Picture (from the left): Jon, Chris, Dennis, and me.
Right Picture (from the left): Eric, Chrissy, Michael, John, me, JJ (below me), and Kevin.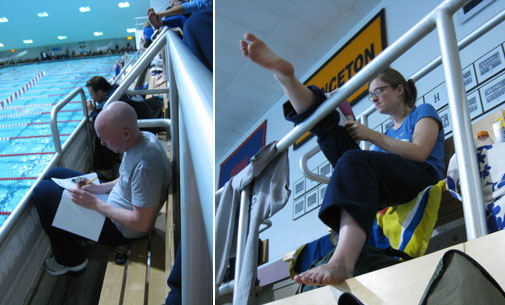 Left: Shawn, one of our coaches, was putting together our relay teams.
Right: Hanna doing some reading to kill some time before kicking butt in the water.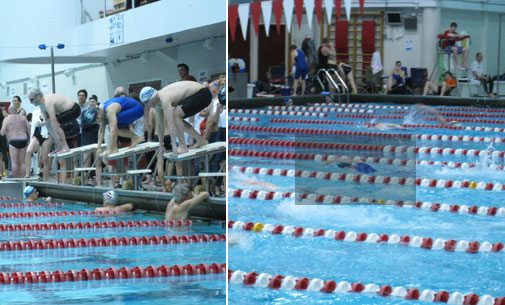 My first event of day 1: 100 freestyle. I (lane 2 with blue bodysuit) had a great start, but I wasn't very smooth with my turns. My time was 1:21, which beat my seed time (1:30).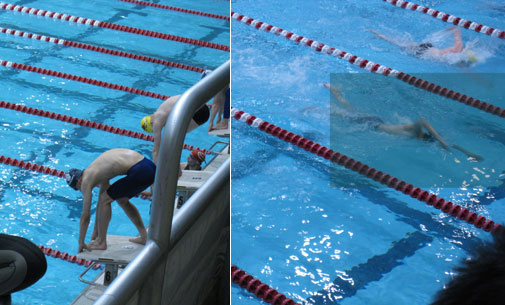 Eric, one of our best swimmers (and he taught himself how to swim), blew by everyone in 100 meter freestyle. His time was 51:72.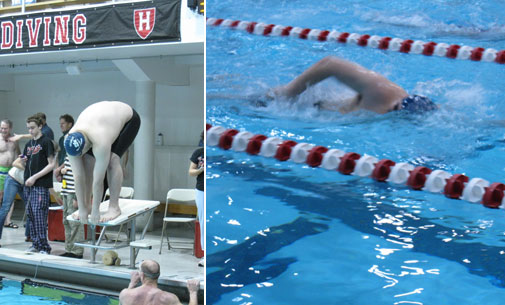 Chris, who uses his size and power to his advantage, came in on top of his heat. His time was 57:59 in 100 freestyle.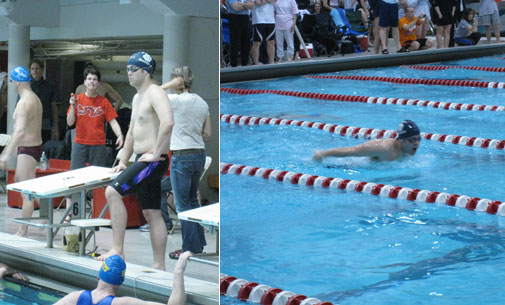 Dennis, our butterfly specialist, finished the 200 butterfly in 2:47:75. He deserved a round of applause for doing one of the hardest races.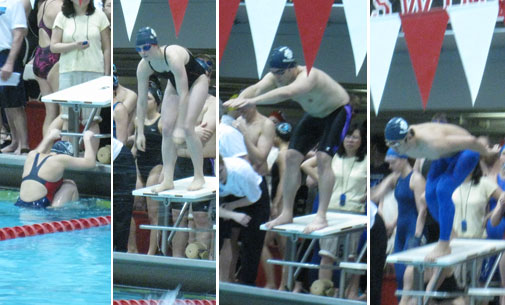 Not only did each swimmer post great individual times, but we also swam great as a team in many relay races. This was 200 Individual Medley Relay. From the left: Sayaka (backstroke), Hannah (breaststroke), Dennis (butterfly), Kevin (freestyle).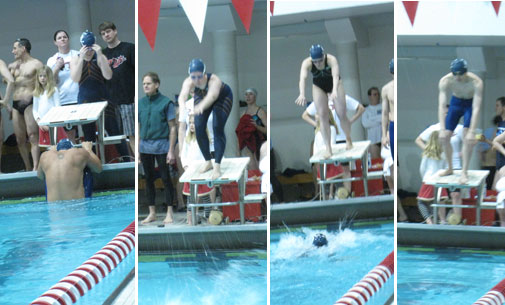 This was one of the fastest relay team, from the left: JJ, Jesse, Chrissy, and Eric. Their time was 1:54:82, ranked number 3 out of 12 teams in the mixed 18+ 200 yards medley relay.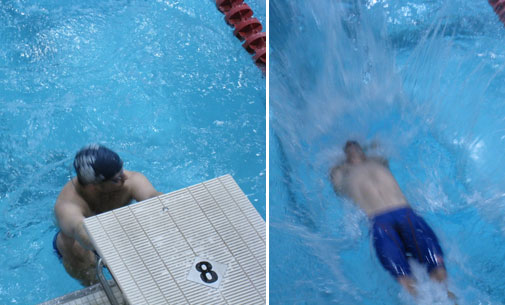 Michael, who swam backstroke in our relays, clocked in 1:16:76 in 100 yards. Great job Mike!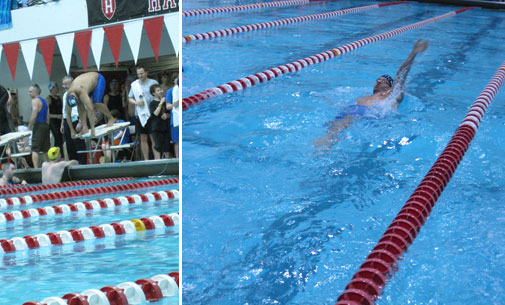 Joel, one of our coaches, was swimming backstroke in his 200 individual medley. Joel has helped me to improve my stroke techniques since I joined the team a year ago. Thanks Joel!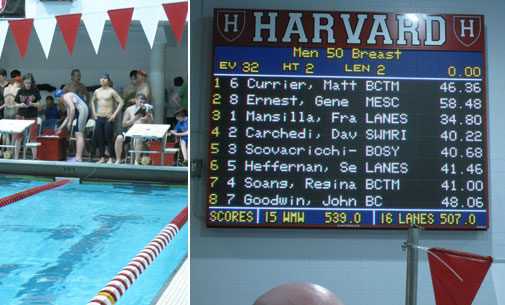 My first time swimming 50 yard breaststroke. I placed 4th in my heat with 41 seconds. To check out the video, click on the picture. (I am standing between two blocks in the left picture.)
Stay tuned for day-2 of Harvard Meet with the Bearcats!